Course Fees : Rs. 10000 Rs.8000 Duration : 16 Classes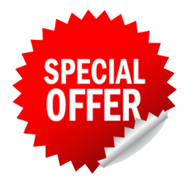 The advanced PPC training in Kolkata will transform you into an industry-ready paid marketing professional.
Featuring a clear learning path designed by industry experts, this PPC certification course will fast-track your Digital Marketing career with hands-on experience in managing paid marketing initiatives.
Why PPC Is An Important Part Of Digital Marketing
Digital marketing is a mix of several things and PPC is also a very important part of this, and balance overall digital marketing strategy for any business.
It plays the most important role for start-ups and businesses those have must require good online standing to generating leads, but not present through organic search.
It helps businesses to generate leads very fast with real-time conversion tracking and fully controllable as per budget, target audience and area.
TTC Training Academy's PPC course in Kolkata to expand your digital marketing portfolio. With this course, you can master the science and art behind paid campaigns for your company.
Once you complete the Google adwords course in Kolkata, you can generate paid traffic to your website and improve your site's ranking in the SERPs.
Course Objective
At our PPC training institute Kolkata our objective is to
Create PPC experts through an advanced and industry-specific training.
Help trainees learn the basics of paid advertising and know how PPC works.
Ensure real-time PPC project experience to help trainees learn the tricks and trades of paid advertising.
Share knowledge of campaign creation, budget fixing, conversion tracking and boosting ROI for brands through PPC.
Offer hands-on training with experts bringing an insight into pay per click and their use in brand building.
Produce skilled and knowledgeable PPC professionals to cater the industry.
Who Should Go For The Course?
Business Heads
Sales and Marketing Team
Digital Marketing Team
PR and Communication Team
Search Marketing Professionals
PPC Managers
Why TTC Training Academy?
We offer PPC services in Kolkata with the assets of well-versed facilities. We have a set of trained faculties who will channel you through the PPC training in Kolkata and help you solve your queries. We offer you certificates on course completion.
TTC Training Academy Kolkata provides the best Google adwords training in Kolkata that builds up the greater confidence in you to rise up and shine with zest and immense ambition to succeed and sustain the competition.
Kindly contact us for more information!