Course Fees : Rs. 10000 Rs.8000 Duration : 16 Classes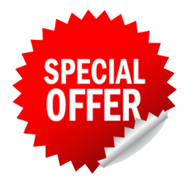 With the rising popularity of social media platforms, each social media platform lends immense advertising platform besides offering an option to create a word-of-mouth publicity, virality and largest set of target audience at single platform.
TTC Training Academy will guide you on the best social media course to use so you can get to the top of search engines and monitor your boosted SEO.
The social media marketing courses in Kolkata is a part of the entire digital marketing course which will help you structure your social media marketing campaigns, understand users, various social media platform specific characteristics, engagements, responses and integration w.r.t the overall digital marketing campaign.
At TTC Training Academy, the SMO training institute Kolkata, we give you an instant insight into the SMO training in Kolkata, and you walk with quick strategy building templates and exercises that makes you capable and execute any social media campaign.
Key Skills ToLearn
Effectively and creatively use social media to grow your brand
Outthink your opponents in the digital world
Understand social media for customer service and PR
Get people to pay attention to you online
Who Is This For?
Anyone wanting to understand the fundamentals of Social Media
Marketers and experts who want a better understanding of the world of Social Media
CEO's or Founders, or owners of companies looking to grow their business using Social Media
Why You Should Choose TTC Training Academy?
The social media course Kolkata is the key to acquire leading traffic and responsiveness through various social media platforms.
It is a method of online advertising that relates through varied social media channels to get success in branding ideas and marketing collaboration.
It is a state-of-art technology that consists of social sharing content, images, and videos for advertising purposes.
Our social media marketing courses in Kolkata provides dynamic marketing campaign which influence audience towards business products and services.
It is not only imperative and but also essential for every booming business to come up with exceptional concepts and ideal model that help to stand out in competitive pace of marketing.
TTC Training Academy SMO training in Kolkata demonstrates how to drive appropriate revenue through social media platforms such as Facebook, Twitter, LinkedIn, Pinterest, Instagram, social media optimization and more.
The modules help social media experts, students and entrepreneurs to stay informed on the latest social media trends.
Get in touch to know more!