Course Fees : Rs. 12000 Rs.8000 Duration : 16 Classes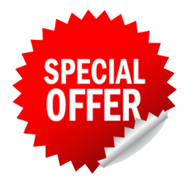 We all have creativity within us. There is an educational way to extract our inner creative talent and the educational way is called graphic designing. There is no dearth of graphic design institutes in Kolkata or you will find many institutions that are offering you the best graphic design course in Kolkata.
But if you thrive for the best then we are going to appreciate your effort! You have come to the right academy with industry-best faculties.
It is TTC Academy where you can get the best graphic designing training in Kolkata.
Check the eligibility of the graphic designing course  
Students who have passed 10+2 in any stream are eligible for the graphic designing course.
The undergraduate students are eligible for the course.
The graduate students are eligible for enrolling in the graphic designing course.
The professionals and businessmen who have a knack for graphic designing.
Look at what you learn in the TTC Academy regarding graphic designing
The experienced faculties will explain to you visualisation and imagery techniques.
You are going to learn the fundamental aspects of graphic designing.
Digital artworks and illustrations are included in the curriculum.
You will learn how to make image editing.
The teachers will help you to learn how the print advertisement functions.
You have to submit the assigned projects on graphic designing to the TTC faculties.
At TTC Academy, you can remain assured that you are going to learn the best of graphic designing.
Why choose the TTC Academy for learning graphic designing? 
The TTC Academy is going to help you by channelizing your creativity through the graphic designing course.
Today, worldwide media and entertainment houses have largely recruited graphic designers. The demand for graphic designers is always on high after the media and entertainment industry is growing rapidly. The TTC Academy is the perfect institution where you can learn graphic design.
When you will take admission to the TTC Academy for graphic designing courses, the course mentors will check out three inner qualities of you.
1. You have a creative mind.
2. You are ready to learn and utilise inner creativity.
3. You are hard-working.
You can see the sign of graphic design everywhere if you attentively notice the world of today. Be it a visiting card, to a book cover illustration, to a corporate logo design, you can find the graphic design everywhere.
Take admission to the TTC Academy for graphic designing courses. The faculties of TTC are ready to give their cent percent for you.