Course Fees : Rs. 21000 Rs.15999 Duration : 30 Classes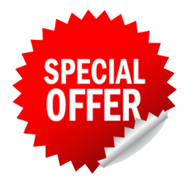 Digital Marketing is topic of discussion among business owners, Business and sales managers, Search Engine marketers and Search Engine optimizers.
Gone are the days when offline-marketing were sufficient for business advertisement and promotion. The time has changed and one must blend conventional marketing strategy with best Digital Marketing course in Kolkata to tap full potential of business marketing and advertising.
TTC, provides SEO (Search Engine Optimization) training, PPC Training, SMM and SEM and Digital Marketing course in Kolkata.
Pursuing a Digital Marketing Course assures numerous benefits to every aspiring marketer. The growing need for Digital Marketing in the industry has made it one of the most sought-after career options. Hence, Digital Marketing Jobs are now widely available and offer lucrative salary packages.
Enrolling into the best Digital Marketing Course in Kolkata from a reputed institute like TTC will help you acquire the industry required skill set. With widely recognized programs and lucrative placements, TTC assures you a flourishing career.
Who Is It Suitable For?
TTC offers digital marketing training in Kolkata to people from all walks of life. It includes:
Freshers- who wish to build a career as a digital marketing expert.
Professionals- who want to venture in to online marketing can utilize the course.
Business Owners- who want to assist clients to growth their business
Why Choose Digital Marketing Course In Kolkata?
Considering the pace at which the world is experiencing digitization, a career in this dynamic domain is already in demand. TTC is your one-stop destination for digital marketing course in Kolkata if you are aspiring to acquire a position in the digital marketing field. Right from the fundamentals to core concepts of online marketing, our expert trainers will guide you in the right way through this digital marketing training in Kolkata.
Our affordable digital marketing course fees in Kolkata makes it easy for anyone interested to enroll. And have been developed as per the current industry updates as we are constantly upgrading our syllabus owing to the emergence of new trends and innovations.
TTC digital marketing course after 12th focuses on:
Learning intricacies of Search engine operation
Framing Competitive Strategies
Imbibing Marketing & Technological Skill set
Exploring Digital Tools and Methodologies
Why Choose TTC For Digital Marketing Courses
Digital Marketing is a great career to choose as the industry is of marketing is getting inclined towards the digital platform. It is the high time when almost all brands are focusing to promote themselves through the online world. Here are some reasons why you can choose TTC for digital marketing course in Salt Lake Kolkata.
Trained by industry experts
Project training
Infrastructure
Google certification
Making you job ready
Business growth planning
Advancement in career
TTC certificate
Want to make it big in digital marketing? Come to us!