Course Fees : Rs. 10000 Rs. 8000 Duration : 16 Classes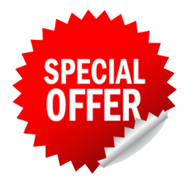 Search Engine Optimization (SEO) Course are the activities carried out on the page and off the page of a website to improve the visibility of the website in the search engines.
TTC Training Academy is a leading SEO training institute in Kolkata with the legacy of thousands of passed out students.
The Course Objective
The SEO training in Kolkata would teach students how to carry out both off page and on page search engine optimization activities on a website and how to use Search engine optimization tools to gauge a website.
Also, it would let them check the results of all search engine optimization activities carried out on a website as compared to that of a competitor with a similar brand or keyword.
If you think you need training in SEO, then our professional SEO course can help.
Why Should You Learn SEO?
You learn how search engines work
SEO is a long-term investment
SEO is an essential part of digital marketing
You get more traffic
You learn how to optimize your website
Who Is It Suitable For?
1. Any person who has a Basic Knowledge of Digital Marketing.
2. Content writers
3. Business professionals who want to get a good rank in SERP's
Why Choose TTC Academy?
TTC Training Academy, the SEO training institute in Kolkata will help you to learn more about SEO concepts using the latest SEO tools and techniques. Practical classes will help you to get hands-on experience on live projects.
This SEO training course in Kolkata will make it easier for you to explore various SEO platforms, strategies, marketing techniques, and numerous opportunities to promote businesses online.
With our SEO course in Kolkata, you will get numerous opportunities to apply marketing techniques. The SEO course fees in Kolkata is also affordable and the best in the industry. The content modules for the course are chosen as per the market requirements.
Our unique strategy for SEO training in Kolkata including dynamic lectures, SEO case studies, will enable you to explore, research, and study SEO most interestingly and interactively.
After the successful training in the SEO course in Kolkata, you will be able to understand various SEO techniques and activities that are needed to plan, implement, and manage a whole SEO strategy. Connect to know more!